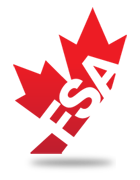 The Foothills Shuffleboard Association was formed in 2008 and has been an active organization since then.  We operate out of the Highwood Curling Arena, 228 12 Ave. S.E. in High River, Alberta.
Our 2017 season begins May 1 and extends to the end of August. The membership fee for 4 months (May, June, July, August) is $20.00.
We play floor shuffleboard three times a week – Monday and Tuesday evenings at 7 p.m., and Thursday morning at 11:00 a.m. with a break for lunch and social, followed by the second game. Bring your own lunch!  Throughout the season we have a number of events which include turkey shoots (May, June, July), two members only tournaments, and other fun events in an attempt to add interest for our members and value to their membership.
We have also hosted playoffs for Alberta Senior Summer Games and Alberta Provincial playoffs. Our venue is available to groups who wish to learn about and play the game.   Instruction is available at any time.
We are hoping to add a youth group to our club in the near future.
We hold two open tournaments annually, a singles tournament in June and a doubles tournament in August. We host a banquet at both tournaments.