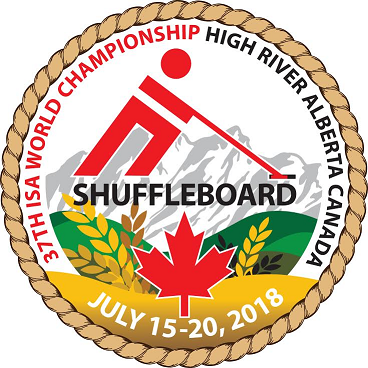 Click here for the 2018 ISA Team Tournament Player Package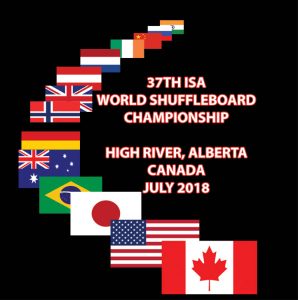 The embroidered design on jackets being offered to international guests.
High River has been chosen unanimously by The International Shuffleboard Association's to host the 2018 Team Tournament! Elite teams of six men and six women will arrive from 16 countries, including Australia, Brazil, Canada, Germany, Italy, Japan, Netherlands, Norway, U.K., U.S.A, and possibly from China, India AND Russia the newest members.
Teams will arrive July 15, 2018 and spend 7-10 days competing.
Congratulations were extended to the Foothills Shuffleboard Association from the Canadian National Shuffleboard Association's recent linked post for winning the bid.
The CNSA has made the decision that a committee will determine who will play for Team Canada West at the ISA tournament in July of 2018. Therefore there will be no playdown in High River July 2017. All interested players must submit their application to the CNSA. Info: Ken Wardley – 403 652 7552